Because it's a beautiful day at the beach or park when you look up into the blue sky
doesn't mean it's ideal weather conditions for aerials!

Please let us know what your time frame is and the minimum weather conditions you will accept for Les Vants to shoot your site.
See the 4 samples below: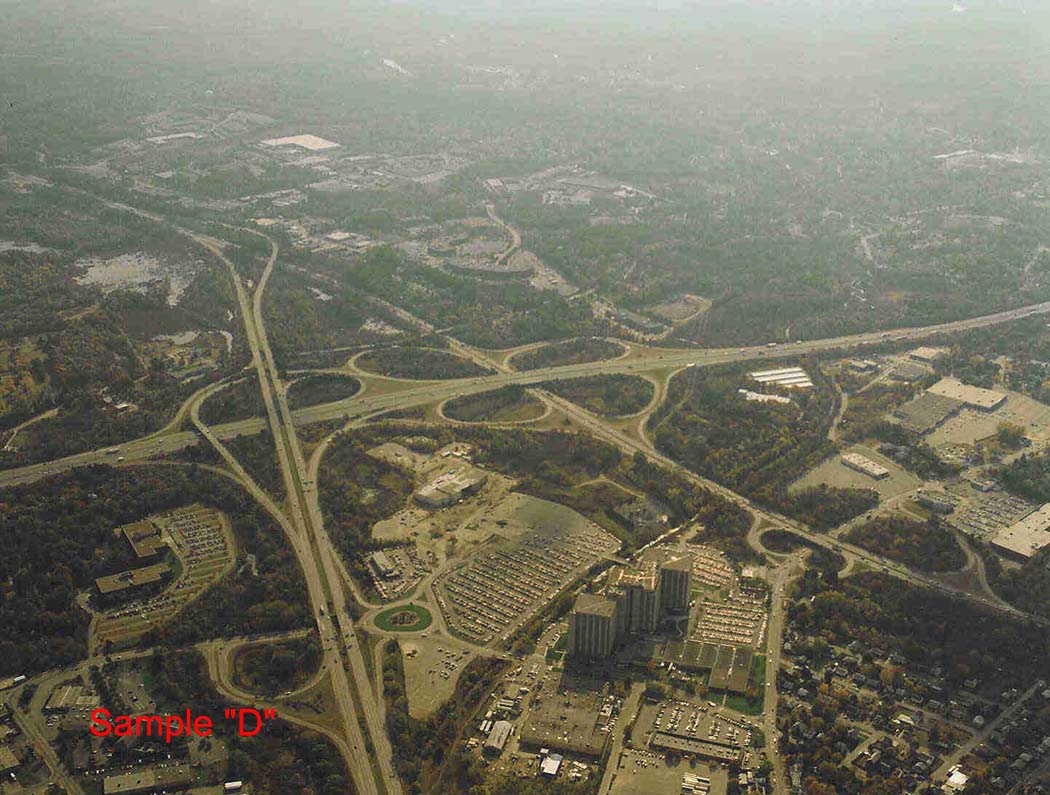 Sample D
Sample D; visibility below 10 miles, cloud cover / shadows and haze. These conditions are perhaps acceptable for an urgent, time sensitive request in which primarily only close-ups are required.
(On the average expect a 3 to 4 day wait)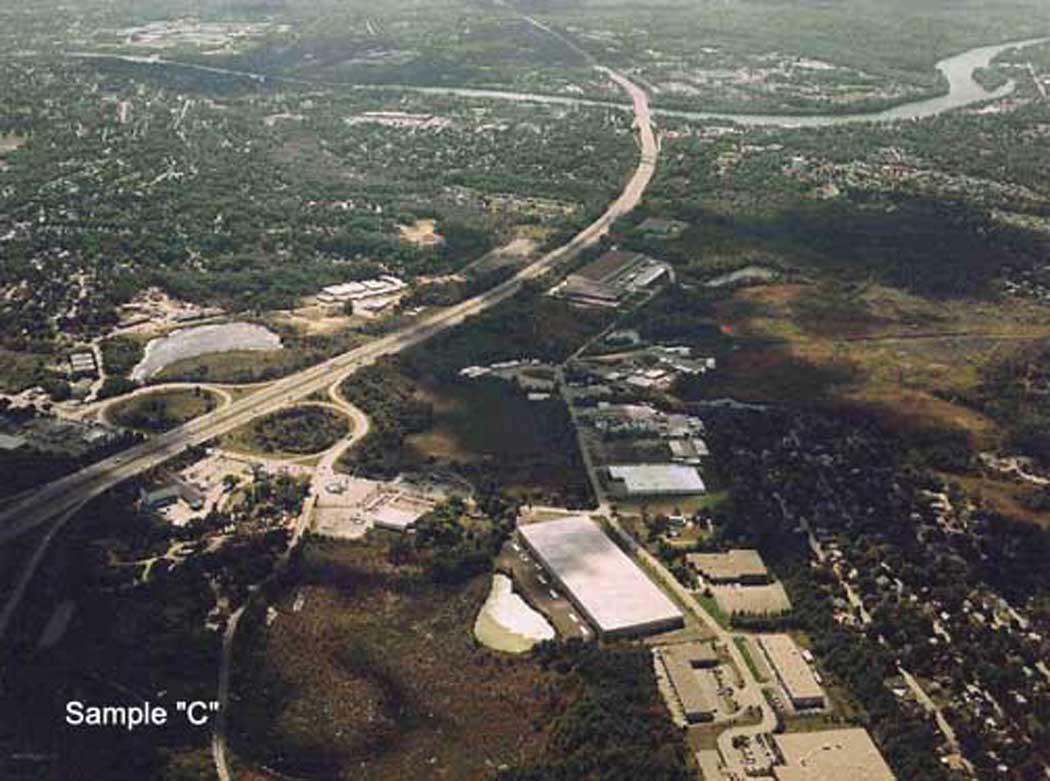 Sample "C"
Sample C; visibility up to 20 miles, some clouds / shadows and haze. These conditions would be fine for close-ups and clear enough for displaying objects within 5 miles but typically the horizon is obscured in haze and the cloud shadows on the ground are considered unsightly.
(For these "better" weather conditions expect to wait 4 to 6 days)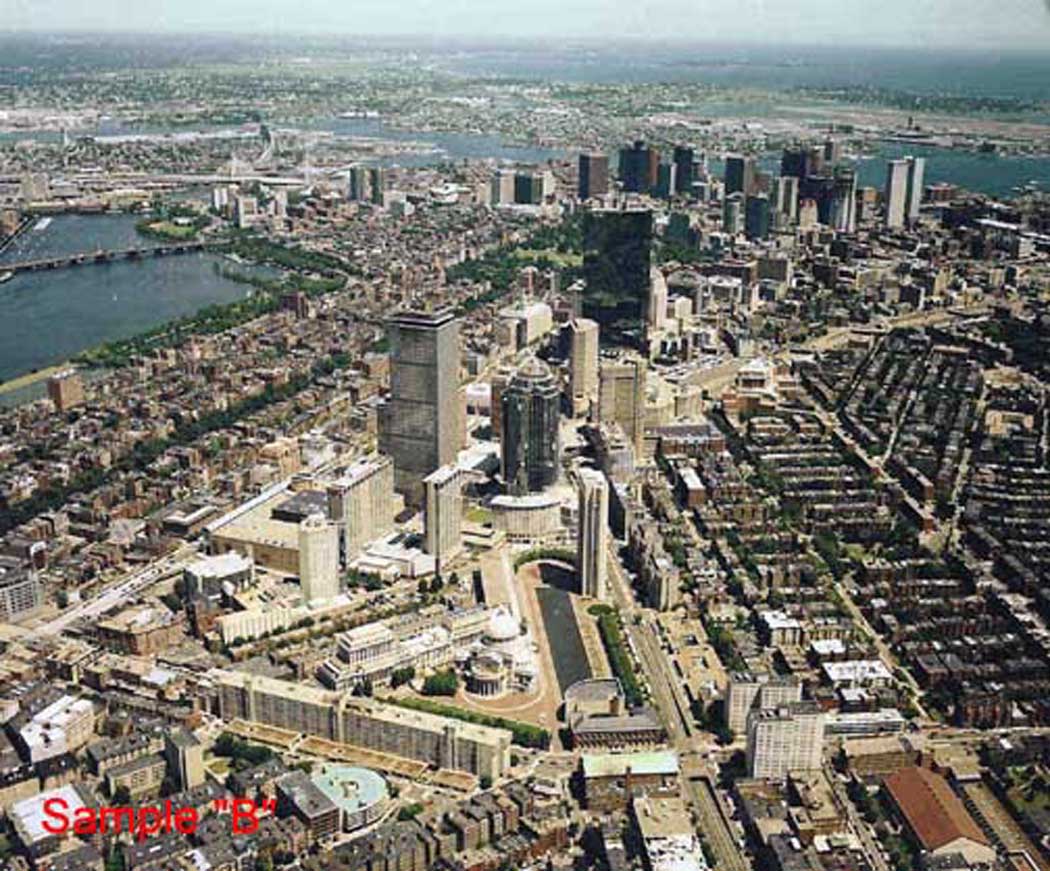 Sample "B"
Sample B; visibility 20 to 40 miles, few or no cloud shadows, visibility above average, Boston could be seen from 20+ miles away. This is the minimum weather we feel comfortable shooting with. It is the average type of weather in which most of our work is done but does on occasion require waiting.
(Expect to wait 7 to 21 days for these conditions, depending on the season)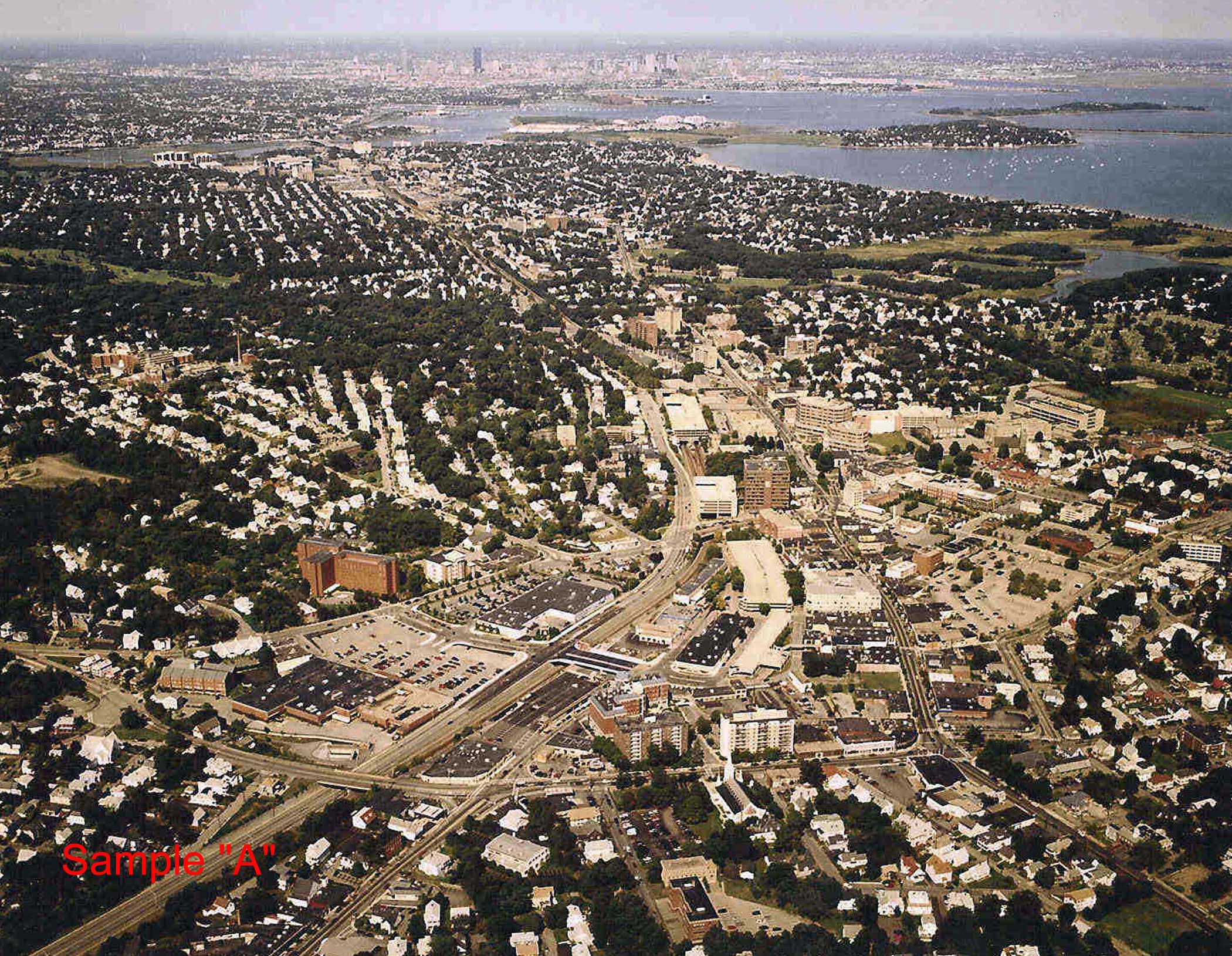 Sample "A"
Sample A; visibility and ceiling unrestricted, need we say more! Objects on the distant horizon, beyond 40 miles, will be sharp, sky deep blue, no clouds, a perfect day.
(These conditions occur perhaps once a month in New England and can remain for several days)
Visit Les Vants Aerial Photos website at: lesvants.com